According to Experian, emails that are part of an automated welcome series are 21 TIMES as effective as standard promotional emails in terms of dollars raised. Email automation tools help you easily acknowledge gifts, send out event registration reminders, or send new newsletter subscribers through welcome series emails to deepen engagement.
Let's dive into how you can create multiple emails and put them into a workflow that is automatically triggered when your supporters take certain actions!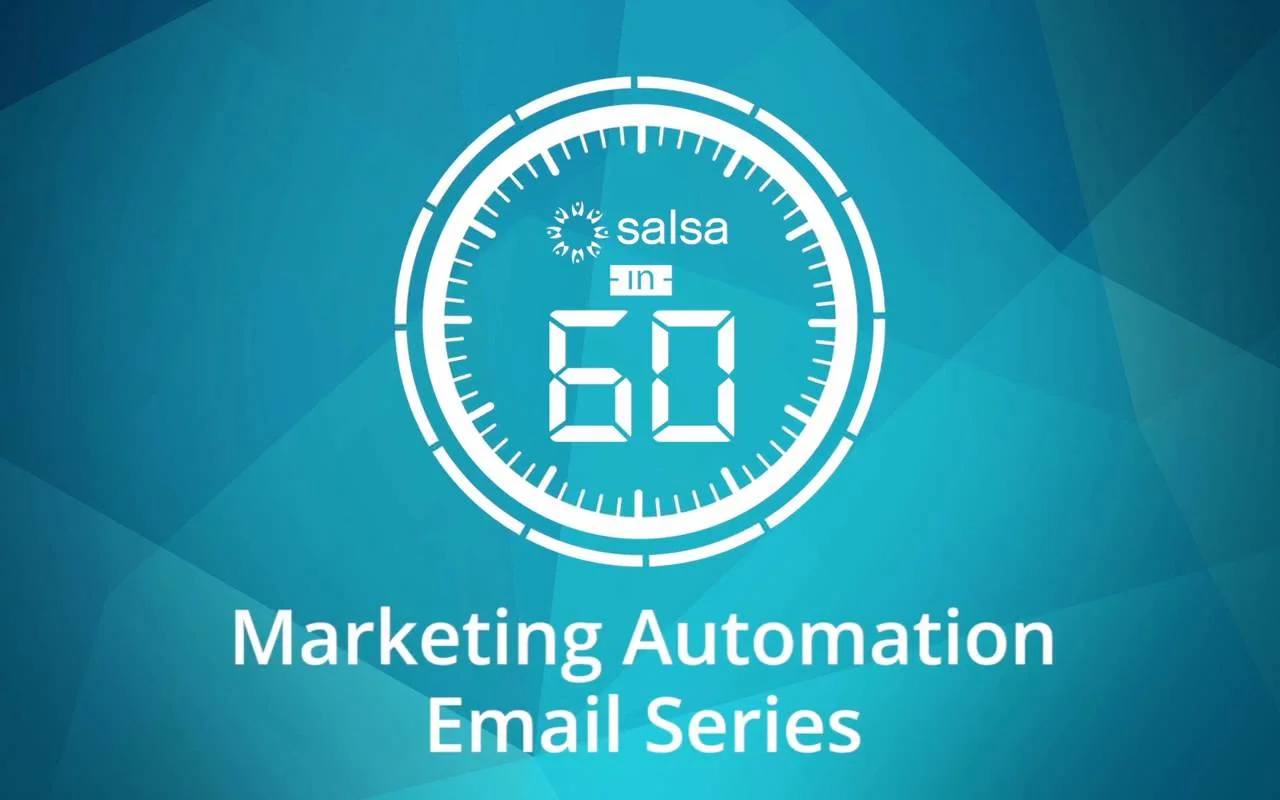 Video Transcription
[Start]
Email series and autoresponders are the two main types of marketing automation in Salsa.
Email series are multi-step, triggered workflows in response to supporters joining different groups or lists. Let's take a welcome series for example.
Welcome series workflows are automatically launched whenever a new subscriber joins your email list...
They are a great way to introduce subscribers to your work and share additional content with them, before asking them to take action or donate.
The other type of email automation is the autoresponder. Autoresponder emails are one-off emails that are triggered based on specific actions such as...
Sending event registrants information about the upcoming event they signed up for, or sending individual fundraisers an email when someone donates through their personal page.
[End]
To get these videos right to your inbox, be sure to subscribe to Salsa's Blog!
If you want to unlock more online marketing and supporter engagement, check out these additional resources: