For many nonprofits, events are critical to meeting annual fundraising goals and the ability to track event registration and ticket revenue along the way is important.
Tracking the progress toward goals is key, but wouldn't it be nice if you could see which emails or web channels are sending traffic to the event page or which device your registrants are using when they signing up?Let's look at how to track event registrations with Salsa Engage dashboard analytics.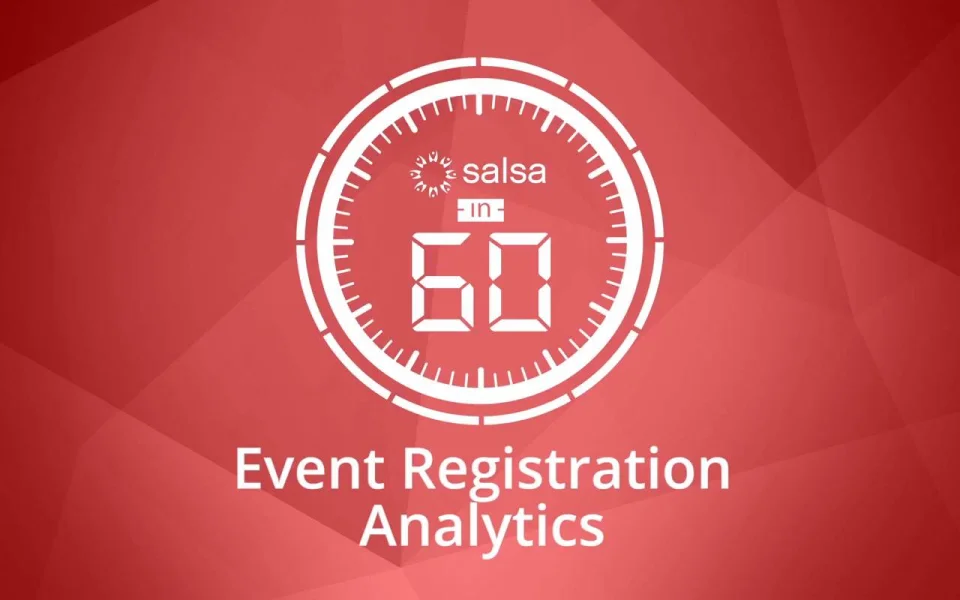 Video Transcription
[Start]
Track your event registration progress against your goals, and do it in real time with visual dashboards in Salsa Engage.
Here, it's easy to see how much money you've raised from ticket sales v. donations and you can also see how many new supporters have signed up through your registration forms.
Inside of each individual event form, you can dive into the details and discover how web visitors are getting to your page and what type of tickets they are purchasing.
You can also see the specific individuals who have signed up, review their purchase, and even refund their registration payment if necessary.
Need to add an attendee manually or edit an RSVP, you can do that too!
Thanks for watching!
[End]
To get these videos right to your inbox, be sure to subscribe to Salsa's Blog!
If you want to find out more about peer to peer or event fundraising, check out these additional resources: