Subscribe and stay up to date
No spam, we promise! You will only receive essential emails.
Tips with Salsa
The Salsa Podcast featuring talk, tips and tales for the nonprofit community!
Learn More!
News + Updates
December 6, 2017
Nonprofits can use three key facets of this integration to find, reach, and convert new people with an affinity for their cause into action takers!
Nonprofit Marketing
May 26, 2017
To further your mission, you need an active, growing list of supporters that raise their voices on your behalf. Salsa's flexible sign up forms can help you turn more website visitors into subscribers, volunteers, supporters, advocates and more!
Nonprofit Marketing
May 19, 2017
Power and flexibility is right at your fingertips. With Salsa Engage, you can build segments through simple rules and configurations, or you can create combinations of queries and groups within groups. Segment audiences by demographics, past interactions, geographic location, interests, professional network, or other custom fields. Then watch your lists or groups dynamically update in based on supporter activity.
Nonprofit Marketing
May 12, 2017
Salsa helps you grow your supporter lists and segment them so that each interaction is personalized and relevant. Say goodbye to batch and blast communications and adopt a game-changing, targeted approach to engagement. It starts with list segmentation.
Nonprofit Marketing
May 5, 2017
Accurately tracking social media results can be a bit of a headache. However, Salsa Engage synthesizes all of your social media engagement into one dashboard so you can see the impact of your posts. In one place, you can monitor clicks, shares, comment and conversions!
Nonprofit Marketing
April 21, 2017
By pre-scheduling posts to publish on multiple channels simultaneously, you'll save time and increase the effectiveness of your online outreach.
Nonprofit Marketing
February 3, 2017
Building a beautiful email or crafting the perfect welcome series is a great start, but you can't just 'publish and pray!' You have to analyze and optimize. That's where Salsa's email marketing analytics come in handy. As you continually analyze your nonprofit's email marketing campaigns, Salsa's intuitive built-in reports deliver the "at a glance" dashboard insights you need.
Nonprofit Marketing
January 27, 2017
Guess work is over. With A/B testing in Salsa, you can compare two versions of an email to determine effectiveness and continually fine tune your messages over time.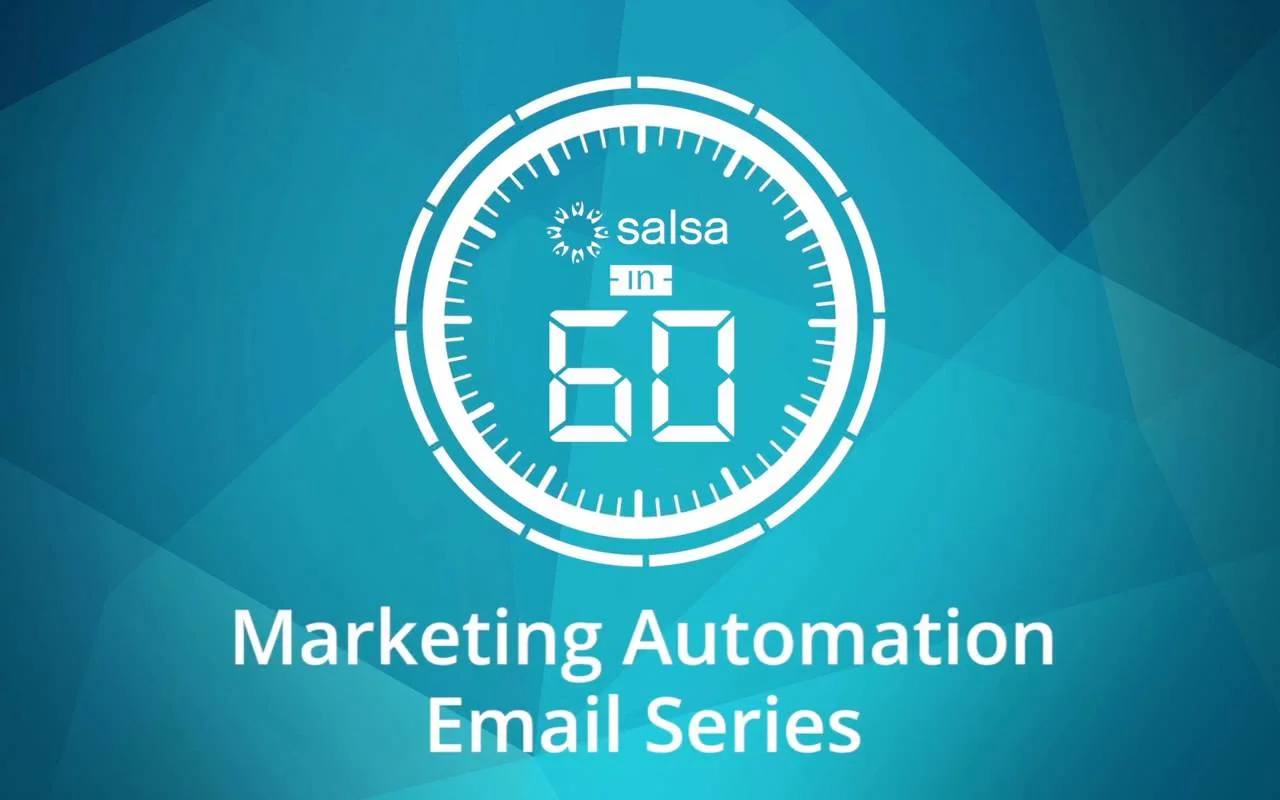 Nonprofit Marketing
January 20, 2017
According to Experian, emails that are part of an automated welcome series are 21 TIMES as effective as standard promotional emails in terms of dollars raised. Email automation tools help you easily acknowledge gifts, send out event registration reminders, or send new newsletter subscribers through welcome series emails to deepen engagement.
Nonprofit Marketing
January 13, 2017
In a mobile centric world, over half of your supporters will be reading your messages on a mobile device. Salsa Engage ensures that your messages are mobile friendly and even lets you preview your message on desktop, tablet, or phone before sending.
As the most cost-effective way to communicate with targeted segments, let's look at how you can create beautiful emails that will help you connect with supporters and inspire action!